We earn a commission for products purchased through some links in this article. This does not affect the products our editors choose to review or our opinions, nor does it carry any additional costs to our readers.
MAVALA Foot Care Review
Looking for essentials to a fab foot care routine? We've reviewed Mavala concentrated foot bath, smoothing scrub cream and refreshing foot gel. You can find out if we think they can truly help stressed and tired feet.
Mavala are leaders in natural nail care, cosmetics and skincare for 60 years. They stand for quality, well known for their high performing care products, developed in Mavala scientific Laboratories in Geneva, Switzerland.
Recently we were sent a foot care bundle from Mavala. It was so we could enjoy beauty to the tips of your toes. As well as put their three step foot routine to the test, in return for us sharing our honest thoughts with our readers.
Mavala Freshness Concentrated Bath
Ideal as a pedicure preparation this concentrated foot bath, with eucalyptus and lemon essential oils has the advantage of being deodorizing and tonifying.
To use, you simply add a few drops of the concentrated foot bath into a bowl of warm water. Relax and soak your feet for 10 to 15 minutes.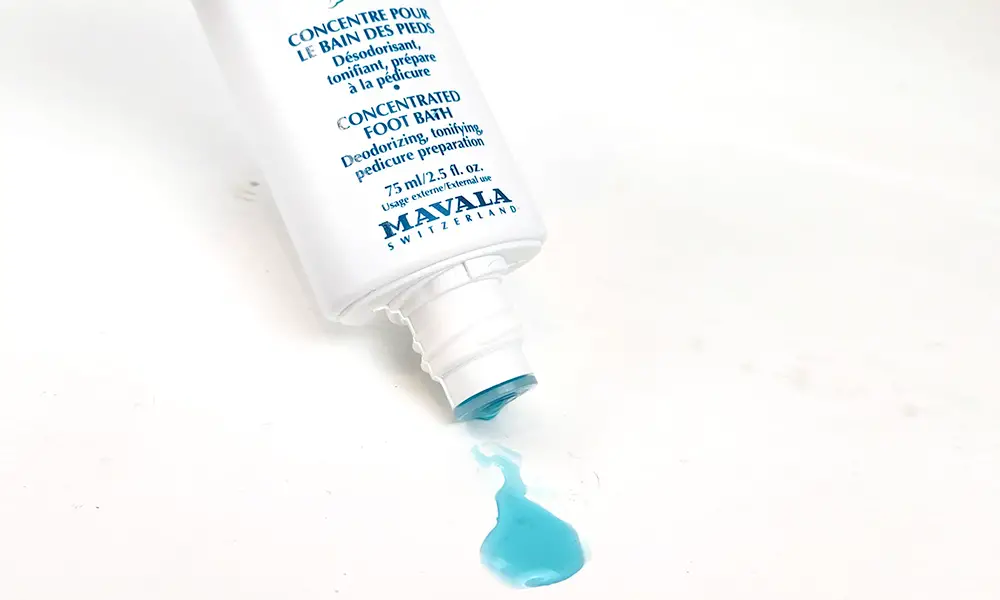 It has a lovely subtle smell to it and includes an emollient action which smoothes and softens callouses, enabling easy removal.
Mavala Comfort Smoothing Scrub Cream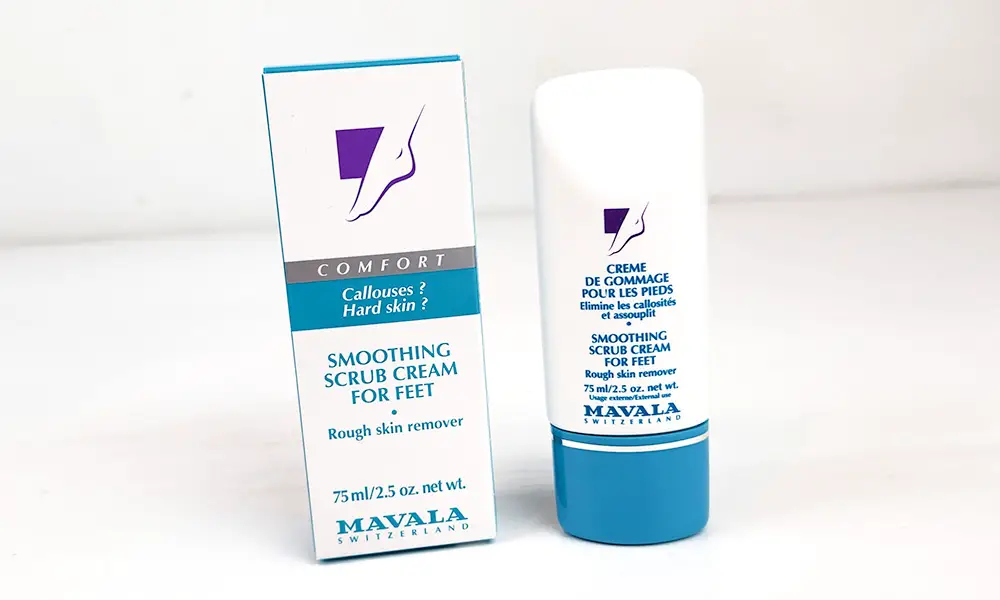 This smoothing foot scrub cream has a natural exfoliating powder in it that gives you a light abrasive action as you rub it into your feet. It gently exfoliates callouses and leaves your skin feeling soft and supple.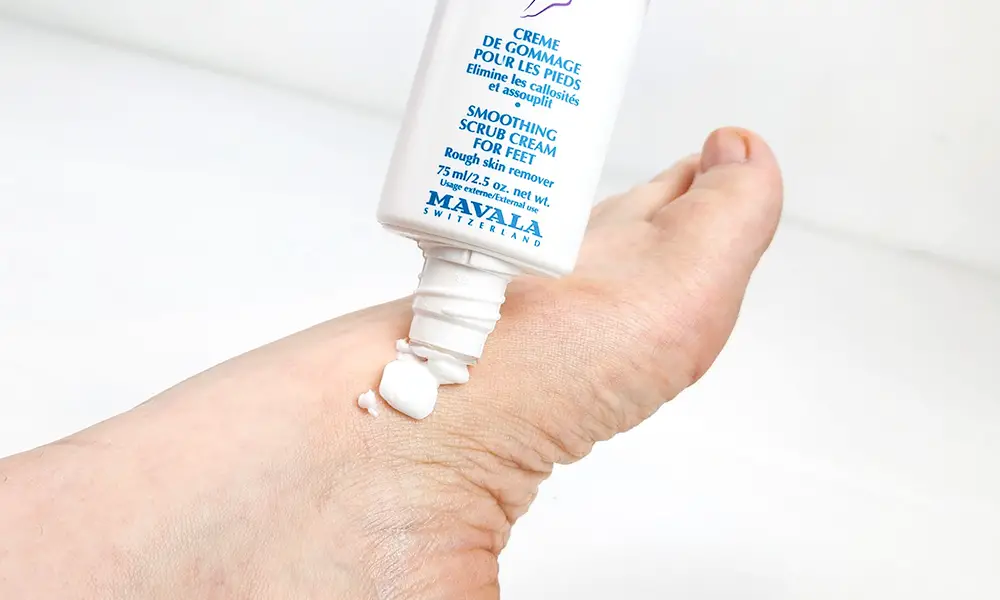 It's best to use after the Mavala concentrated foot bath, using circular motions to massage it all over the whole foot, spending more time and attention to the areas where you have callouses usually on the heels and ball of foot, before rinsing off with warm water and drying thoroughly.
Mavala Refreshing Foot Gel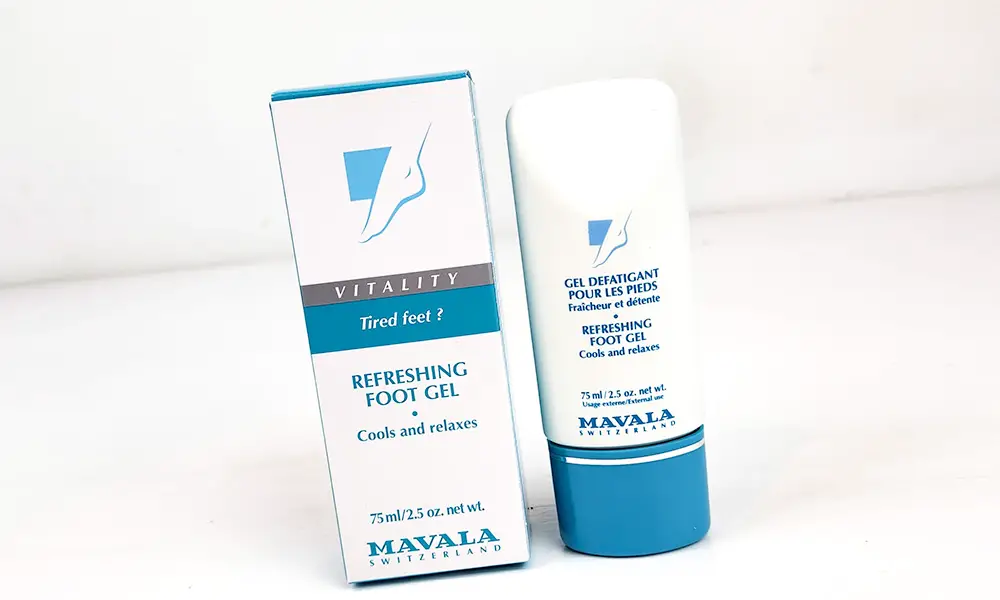 This refreshing foot gel, cools and relaxes tired feet. Giving a bit more comfort to them, this Mavala foot contains menthol and camphor, two ingredients known for their refreshing properties. This is a light non sticky gel, that absorbs into the skin perfectly.
Its best used after the smoothing foot scrub, taking time to massage this gel all over your foot and ankle. It works well at adding a fresh feeling to hot and swollen feet, restoring energy to tired feet.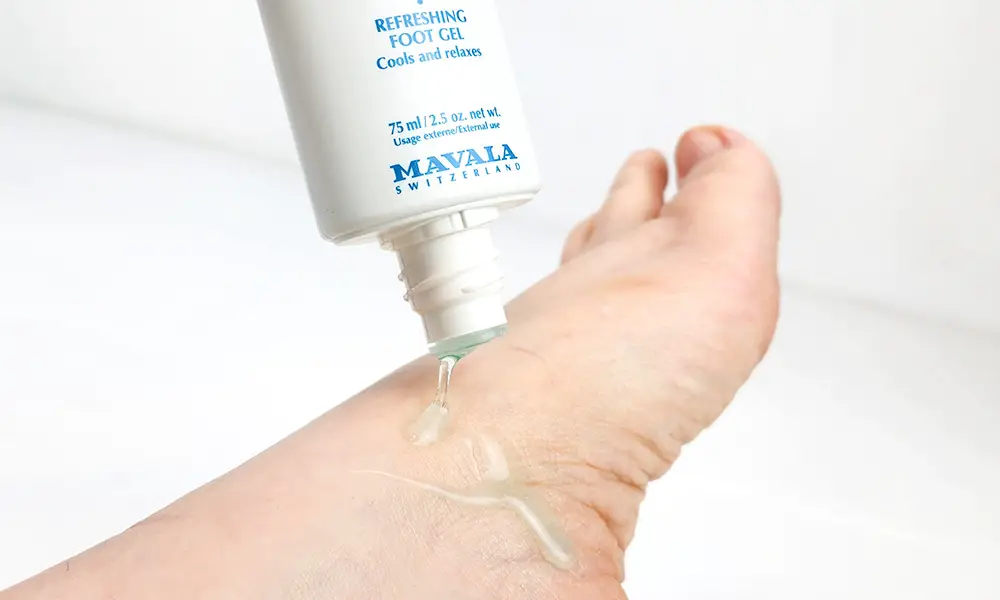 There is no need to use too much and you can add it safely between toes and on the sole whenever needed, its particularly useful to lightly massage on your feet after a walk or when you have been standing for a long time.
Where to Buy Mavala Foot Care
Mavala foot care products can be found in most good chemists, as well as Amazon online. The Mavala concentrated foot bath can be found for £14.20, the Mavala smoothing scrub cream can be found for £13.20 and the Mavala refreshing foot gel can be found for £12.15.
Would we Recommend Mavala Foot Care to Your Family?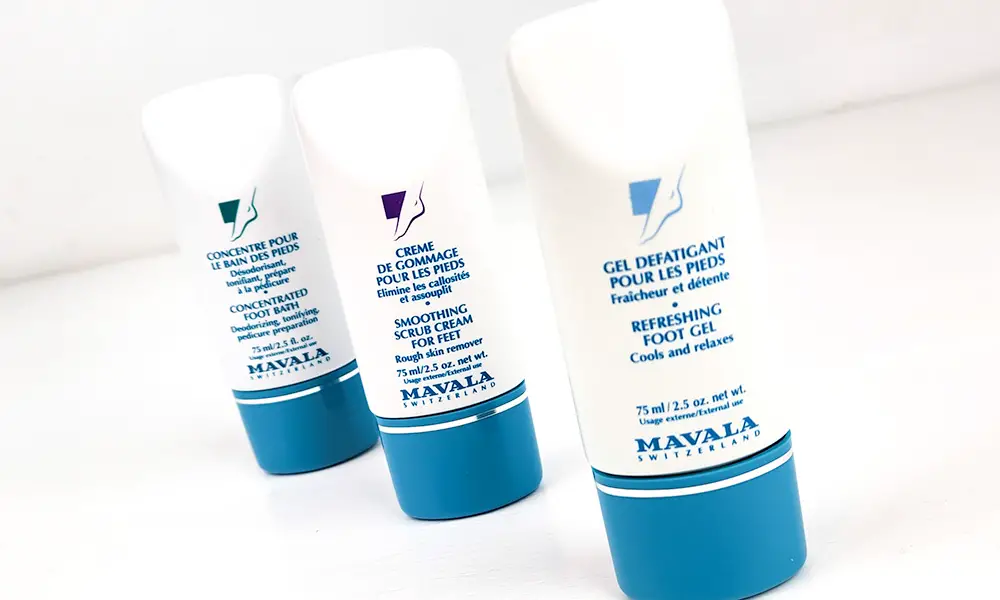 This foot care routine we have found great to follow weekly, though others may prefer a few times a week or even monthly. We found that it improves the comfort levels of your feet and ankles pretty much instantly and can see how it would continue to give benefit when used as a weekly long-term maintenance routine to your feet.
We found the smell of all these Mavala foot care products are fresh and relaxing, which is no surprise as they have essential oils in them and they for sure leave your feet feeling very smooth, successful at taking away that tight feeling away, you sometimes get by the evening time, having been on the go all day.
Its worth noting that the Mavala concentrated foot bath and refreshing foot gel is not suitable for women who are pregnant or breastfeeding, yet that aside we enjoyed all these foot care products and would highly recommend that families check them out if your looking to try something new in your foot care routine.
Don't Forget to Like and Follow our Facebook or Instagram Page, for daily posts full of fun ideas, competitions, local family info and inspiration for your next family adventure