The Do's and Don'ts of Trick or Treating
Navigating the Do's and Don'ts of Trick or Treating can be a bit tricky, especially if it's your little ones' first time joining the Halloween fun. Not sure about the proper etiquette? No worries! Our article is packed with top tips to ensure a successful and safe night of trick or treating in your neighbourhood.
Halloween is the one time of the year parents support their children taking bucket loads of sweets from complete strangers! It's also an evening where your little one is going to get uber excited and possibly forget their manners. It can also be a daunting experience for parents who are taking their little ones out trick or treating for the first time, so to help here are our Top Tips to a Successful Trick or Treat Experience : –
Halloween Do's and Don'ts of Trick or Treating
Do Dress Up, you don't have to spend a fortune on a costume, but you need to make sure your child looks the part.
Do work out a route, have a clear idea of where you are going. Keep local and in familiar streets, as children's safety is paramount and you don't want to get lost in the dark.
Do Know where to knock. Look for homes that have Halloween decorations as this is a sign the homeowner is happy to join in the Halloween fun. If the home is in darkness Don't bother knocking and upsetting the owner.
Don't cut through or walk over front gardens or flowerbed when making your way to the front door, always stick to paths and be respectful of this person's home.
Don't keep knock or ringing the doorbell, if no one answers within a minute to a minute and a half, move on.
Do accept all treats graciously, the magic words when the door is opened is 'Trick or Treat' but remind your little one to say please and thank you when they are offered sweeties, even if the treat is something they don't like or want.
Do teach your Child to only take one sweet from the bowl, unless they are encouraged to take one more, by the house owner.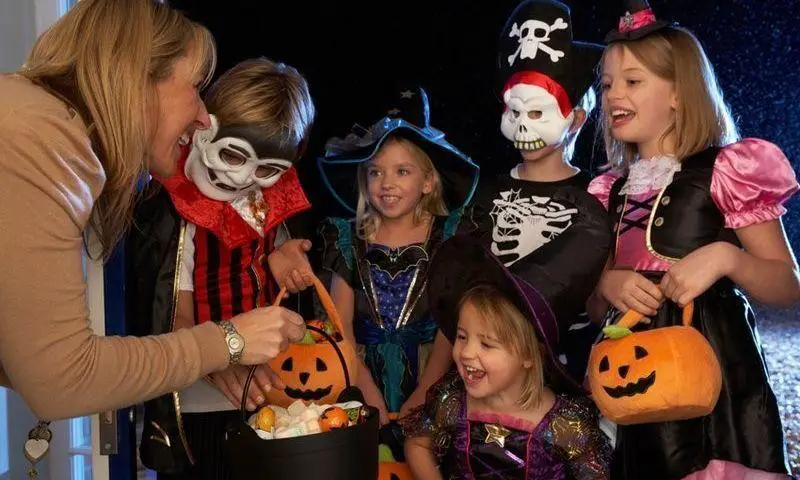 Don't snatch, there is plenty of time to nicely take one sweetie and there are many more children coming to so be sure to leave some for others.
Do take your rubbish home with you, no one will want to wake up to a garden full of sweetie wrappers, so be kind and take them home with you.
Do be thoughtful, if you are taking the kids out and can't be at home for potential callers, why not leave a bowl of sweets outside your home so children can help themselves. This is also handy if you want to give but don't want the hassle of callers to your door.
Don't Judge. You might see taller older children out Trick or Treating, however Don't presume they are too old to be joining in with the Halloween Fun. Some children are naturally taller for their age, it also might be their last time enjoying or they might be younger in their mindset than others, so don't judge and spoil their fun.
Do discuss safety and respect, if your child is old enough to go trick or treating with their friends without you. Remember to talk to them beforehand about how to keep safe, keep in groups and to be respectful to the homes and home owners they are calling to.
Don't Trick, even though it is called Trick or Treat, remind your children that there is not actually any Trick and that when they see on cartoons, homes covered with eggs, flour or toilet roll that this isn't something we should do in real life.
Don't trick or treat too early or too late, unless pre-arranged, people don't tend start trick or treating until it is dark which is usually around 6pm and never trick or treat after 9pm because families with children or older people may well be in bed after that.
Do check your child's bucket or treat bag before they eat their treats. Just in case double check the sweets they have been given are safe and un-tampered with before they munch away.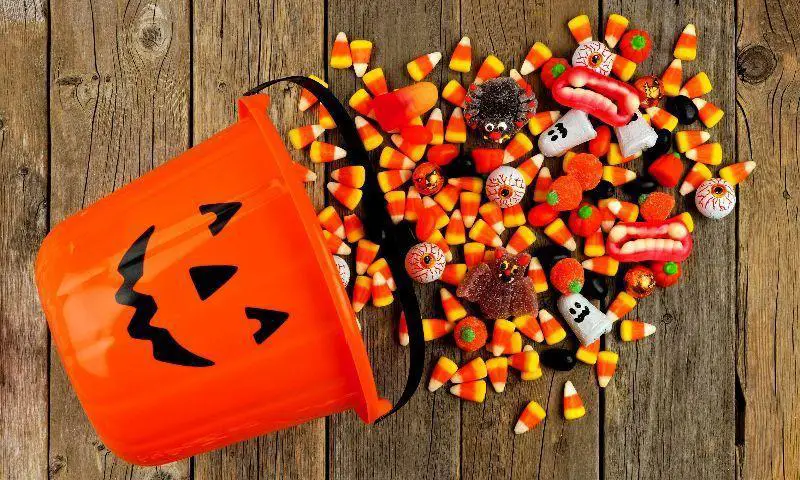 Lastly, if this is your child's first time Trick or Treating experience, before heading out you might want to give your child the heads up that some houses may be really spooky and that some people may be in scary costumes, but that they are only having fun and it's not for real, so to help them not get too scared.
Looking for more magical ways to celebrate the season with your family? Don't miss out on our Family Life at Halloween corner, where you'll find everything from pumpkin patches to game recommendations and much more!