We earn a commission for products purchased through some links in this article. This does not affect the products our editors choose to review or our opinions, nor does it carry any additional costs to our readers.
Catchphrase Card Game Review: Summer Travel Joy
Summer is in full swing, and what better way to make your family travels even more memorable than with the Travel Size Catchphrase Card Game? As fans of the iconic family TV show, we were thrilled to put our catchphrase-solving skills to the test while on the go. Thanks to the game's compact size and engaging gameplay, we've found the perfect summer travel companion for families seeking a dose of fun and laughter wherever they roam.
We recently received a copy of the Catchphrase Card Game, and let's tell you, the excitement was so real! They sent it our way to give it a spin, and in exchange, we're spilling all the beans to our readers. Get ready for our honest thoughts on this game that's got us all buzzing!
Travel-Sized Excitement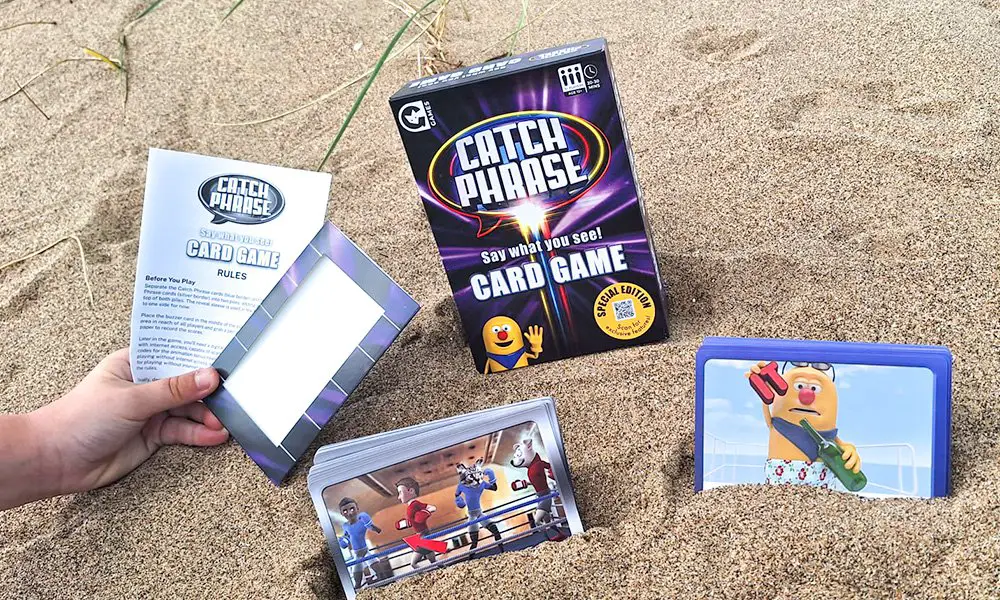 The first thing that caught our attention was the handy travel-sized box this game comes in. This portable package ensures that the Catchphrase Card Game can accompany you on all your adventures, whether you're lounging by the beach, picnicking in the park, or exploring a new city. The size also makes it a fantastic option for packing in a bag or suitcase without taking up precious space.
A Game for All Ages
The heart of the Catchphrase Card Game lies in its 77 double-sided catchphrase cards, guaranteeing a wealth of entertainment for everyone involved. With a recommended player age of 12 years and over, this game is perfect for families with older kids, teenagers, and even adults who love a challenge. Its versatility in accommodating three or more players makes it a fantastic icebreaker for new friends or an energising family bonding activity.
Say What You See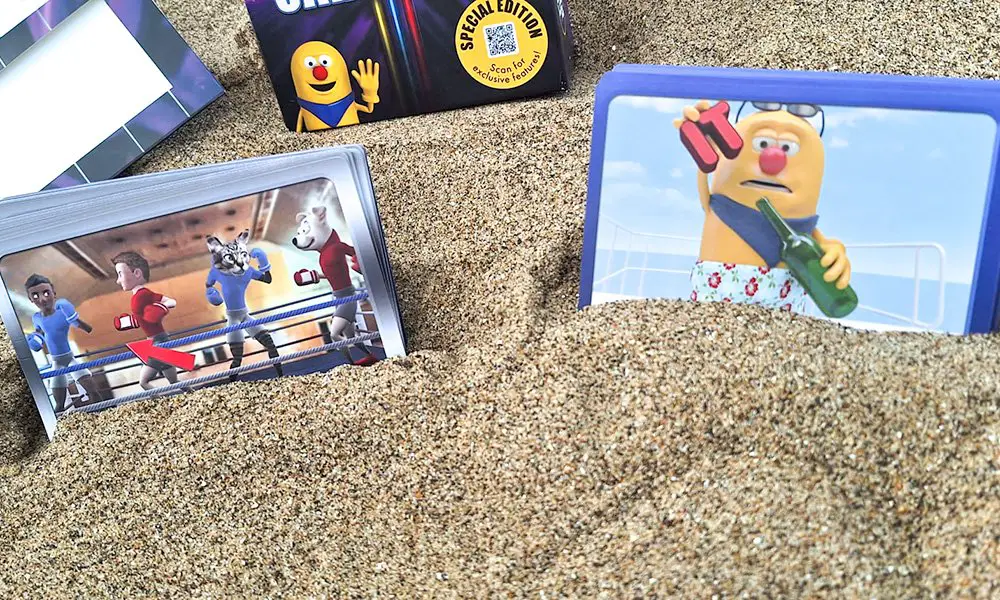 At the heart of the game is the classic "Say What You See" idea. Players go head-to-head, racing to hit the buzzer card and crack the catchphrase puzzle. The reveal sleeve makes things super exciting – it unveils the final catchphrase bit by bit, keeping everyone on the edge of their seats till the end. And guess what? There's a modern twist too! You can access digital catchphrases with a QR code, adding an extra layer of fun and getting everyone even more involved.
Fast-Paced Fun for Everyone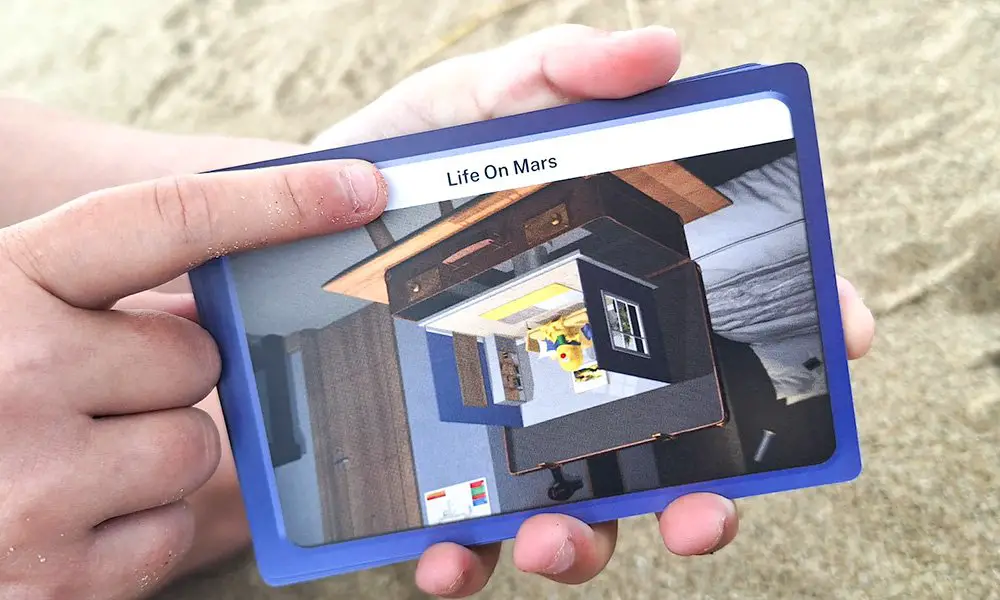 This Catchphrase Card Game is like a burst of summer fun, mixing quick thinking with hilarious moments – just like the TV show we all love. Get ready for some friendly competition, loads of laughter, and high-fives for nailing those catchphrases. It's perfect for those quick gaming sessions between your summer adventures – keeps the good vibes going strong!
Nostalgia Meets Modernity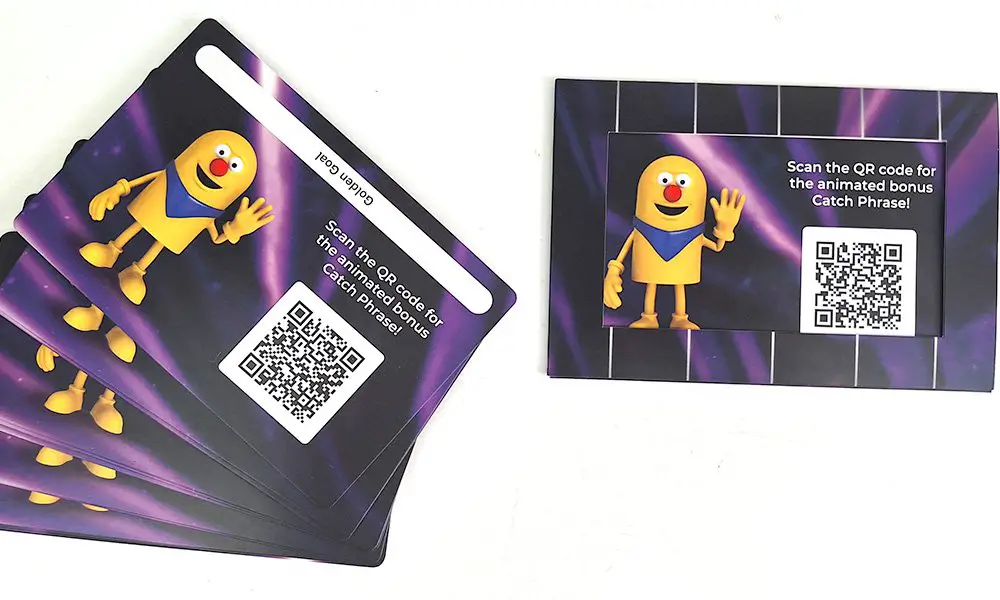 For those who fondly remember the TV show's catchphrases and Roy Walker's famous "It's good, but it's not right," the card game provides a satisfying dose of nostalgia. The game's creators, Ginger Fox Games, we think have thoughtfully incorporated the essence of the show into this portable version. You can also enjoy cool digital animations, just like the ones on the TV show. They jazz up the game and let you relive your favourite moments in a whole new style.
Points, Bonus Catchphrases, and the Ultimate Champion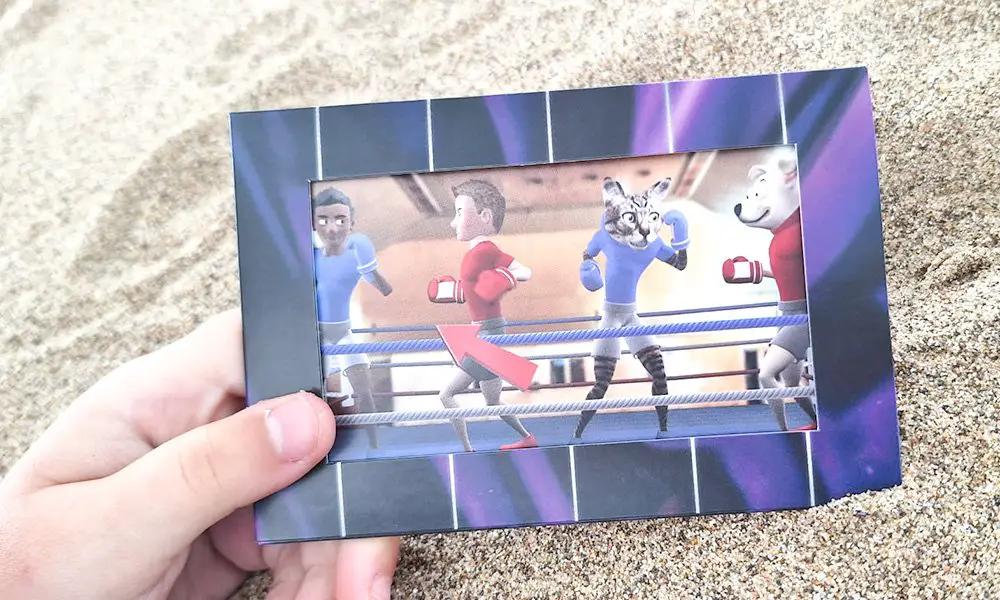 But hold onto your hats, because there's more fun in store! When you guess the catchphrases right, you'll score points – adding a cool competitive vibe to the mix. And guess what's even cooler? They've thrown in these brand-new bonus catchphrases that spice things up and bring an extra layer of challenge.
We think it's like a whirlwind of excitement that keeps everyone hooked, trying their best to outshine the others and grab those sought-after bonus points. So, get ready for an adventure full of giggles, nail-biting moments, and an ever-growing passion to claim the title of the Catchphrase champion!
Ginger Fox Games: A History of Innovation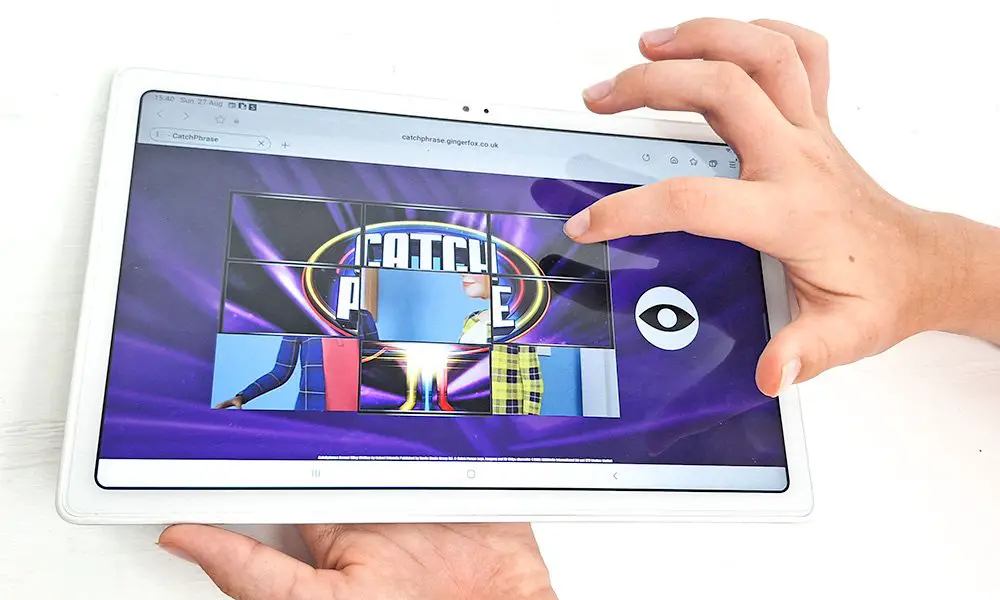 This Catchphrase Card Game is the brainchild of Ginger Fox Games, a creative team with a legacy of producing ingenious and entertaining games since 2007. Their commitment to crafting enjoyable and innovative experiences shines through in this portable gem. If you're curious about their other offerings, a visit to their storefront promises a delightful array of games that cater to various tastes and preferences.
A Must-Have for Summer Travels
Our final verdict on this Travel Size Catchphrase Card Game is a fantastic addition to any family's summer travel plans. Its compact size, engaging gameplay, and nostalgic undertones make it an ideal companion for beach days, road trips, or cosy evenings under the stars.
Get ready for non-stop laughs, some serious bonding, and a ton of good old competition, because we think this game is perfect for bringing people together for a blast. And guess what? You won't even have to break the bank for it – it's just £12.99 on Amazon. That's like an investment in endless good times and memories that'll stick with you way past summer.
So, whether you're a die-hard fan of the show or just on the lookout for a super fun way to hang out with your crew during your summer escapades, we think this Catchphrase Card Game is a no-brainer.
Listen up, folks! This is your golden opportunity to sprinkle a bit of TV show magic into your travel tales. Don't "phrase" out on this – it's like getting a backstage pass to excitement town! we kid you not, it's not just good; it's the ultimate "right" choice for turning your summer into a memory-packed adventure!