We earn a commission for products purchased through some links in this article. This does not affect the products our editors choose to review or our opinions, nor does it carry any additional costs to our readers.
Gel Blaster SURGE Review: Next-Level Outdoor Fun for Families
Families can enjoy safe and adrenaline-fueled fun this Summer with this new Gel Blaster SURGE. It's a powerful and fun-filled blaster that takes your outdoor play to the next level. We've been exploring all its features, gameplay options, adjustable velocity, and eco-friendly Gellets.
We were recently gifted the Gel Blaster SURGE so we could put it to the test and share our honest thoughts with our readers. If you're looking to take your outdoor battles to the next level, the Gel Blaster SURGE could be the perfect choice. This innovative blaster offers an adrenaline-filled, competitive play experience without the mess or cleanup usually associated with similar toys and in this comprehensive review, we find out what makes this Gel Blaster a standout choice for exciting outdoor family fun.
What's in the Box
The Gel Blaster SURGE kit contains everything you need for your first epic battle. Inside the box, you'll find:
Fully charged Surge blaster.
Fast charging cable.
Pre-loaded gravity-fed hopper.
X2 barrels for adjustable velocity.
Safety glasses.
Pack of 10,000 dehydrated Gellets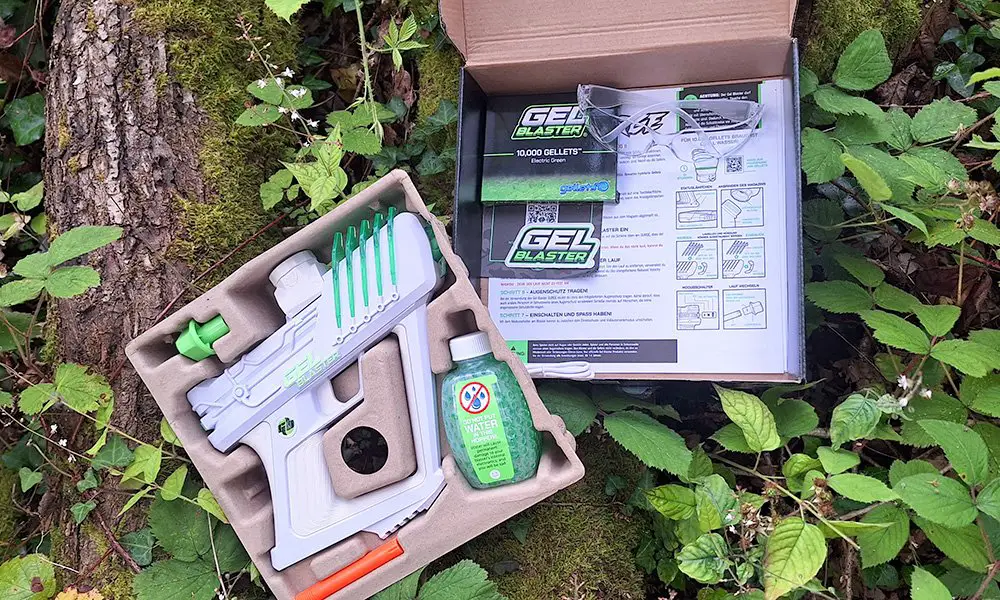 The Gel Blaster SURGE
Unboxing the Gel Blaster SURGE reveals a feature-packed blaster that delivers exciting gameplay right from the start. This rechargeable blaster shoots water-based beads known as "Gellets," which burst upon impact. Gel Blasters provide all the fun without any pain, stains, or extensive cleanup. You can bring the battle to your garden, park, or anywhere else you can imagine.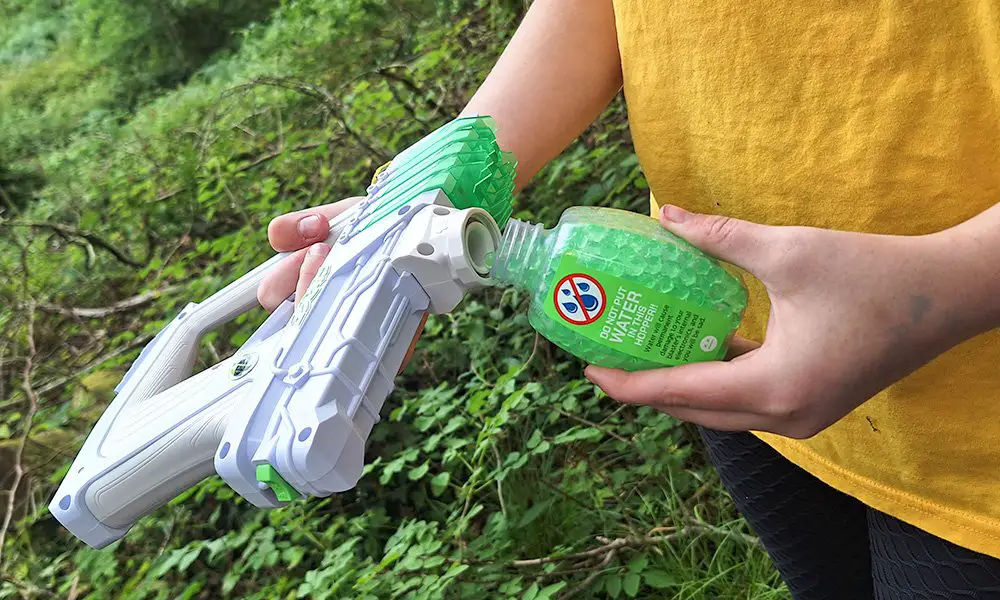 One of the standout features of the Gel Blaster SURGE is its versatility in combat strategy. The blaster offers two "Blast Modes": semi-automatic and fully automatic. In semi-automatic mode, each trigger pull releases one Gellet, allowing for precision shots. In fully automatic mode, the blaster fires an impressive eight Gellets per second when the trigger is held down, giving you a rapid-fire advantage.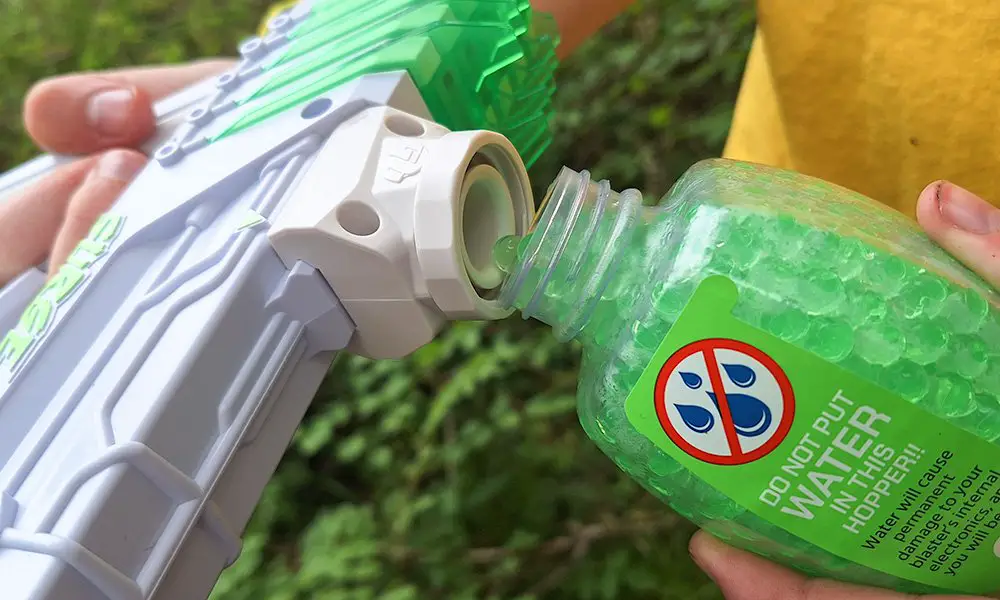 The Gel Blaster allows you to control the power behind your shots. The kit includes two barrels with different velocity settings. The white barrel, which comes pre-installed, offers maximum velocity, allowing you to shoot at speeds of up to 170 feet per second and hit targets over 100 feet away. If you're playing with beginners or prefer a less intense experience, the orange barrel reduces the velocity to as low as 90 feet per second.
Long-lasting Playtime
With the Gel Blaster SURGE, you can enjoy up to 4 hours of play on a single charge. The blaster features USB-C rechargeable batteries, and the kit includes a USB-C charging cable for convenient charging. With a full charge time of only 45 minutes, you can get back in the action quickly.
This Gel Blaster is suitable for kids over the age of 14. It offers a thrilling and safe outdoor play experience for teenagers and adults alike.
The Eco-friendly Gellets
The Gel Blaster SURGE introduces a revolutionary water-based ammunition called Gellets. These Gellets are eco-friendly, non-toxic, and safe for kids. The kit includes 10,000 dehydrated Gellets, which can be soaked in water for 2+ hours to expand and become ready for use.
One of the significant advantages of Gellets is the mess-free gameplay they offer. Made from an all-natural, non-toxic, and non-irritating starch-based material, Gellets burst upon contact and immediately evaporate. This means there are no stains, residue, or mess to worry about. You can enjoy intense battles without the hassle of extensive cleanup afterwards.
The Gel Blaster SURGE is designed with safety in mind, making it suitable for use around pets and kids. The adjustable velocity settings allow you to tailor the blaster's strength according to your preferences and the age of the players involved. Gellets evaporate in minutes, further ensuring a safe and enjoyable playtime experience.
Where to Buy
If you're ready to take your outdoor battles to the next level, the Gel Blaster SURGE is available for purchase online at Currys and Toy Town stores. Priced at £60, this exciting toy offers hours of safe and adrenaline-fueled fun for families.
Our Honest Thoughts
After thoroughly testing the Gel Blaster SURGE, we can confidently say that it has exceeded our expectations. Both teenagers and adults were impressed with its power and performance. The blaster proved to be perfect for outdoor play, and we had a blast setting up homemade targets and challenging each other to hit the most shots.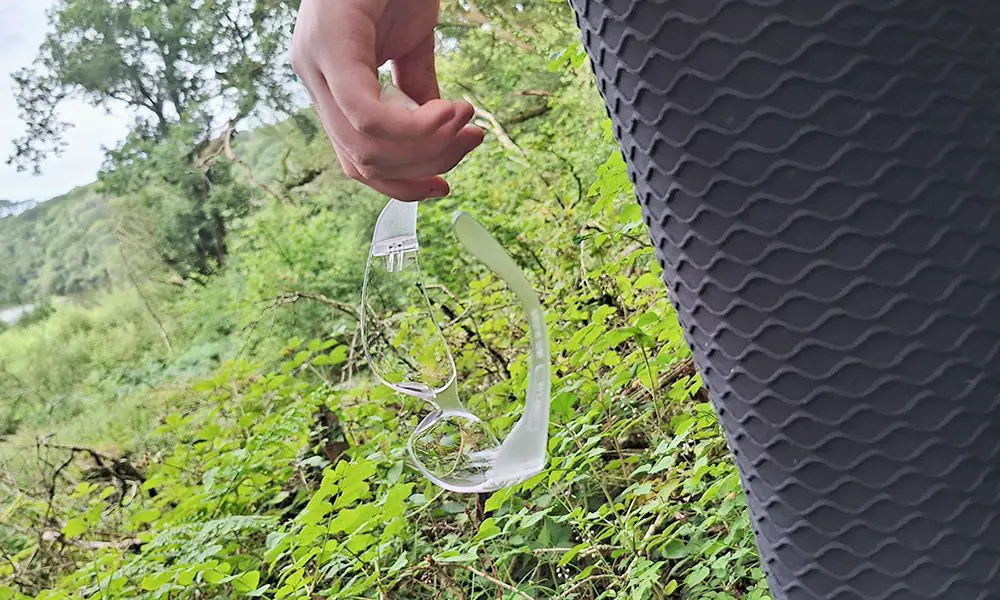 One aspect we particularly appreciated was how easy the Gel Blaster is to handle, refill, and run with. The fast-charging cable provided ensured that we were back in the action quickly, and the hopper's capacity allowed for extended gameplay without frequent refills.
Furthermore, the affordability of refill Gellets was a pleasant surprise. Watching the Gellets grow when submerged in water added an extra element of fun to the experience. We also appreciated the eco-friendly nature of the Gellets, knowing that we were not leaving harmful toxins behind in the woods and park that could harm plants or wildlife.
In addition to our enjoyment, we were delighted to see our kids' friends taking an interest in the Gel Blaster SURGE. Many of them went on to purchase their own, and it quickly became a favourite outdoor toy among our children's circle. As parents, we love seeing our kids engaged in active fun outdoors instead of being stuck in front of screens. The Gel Blaster SURGE is a fantastic way to encourage outdoor play and quality family time.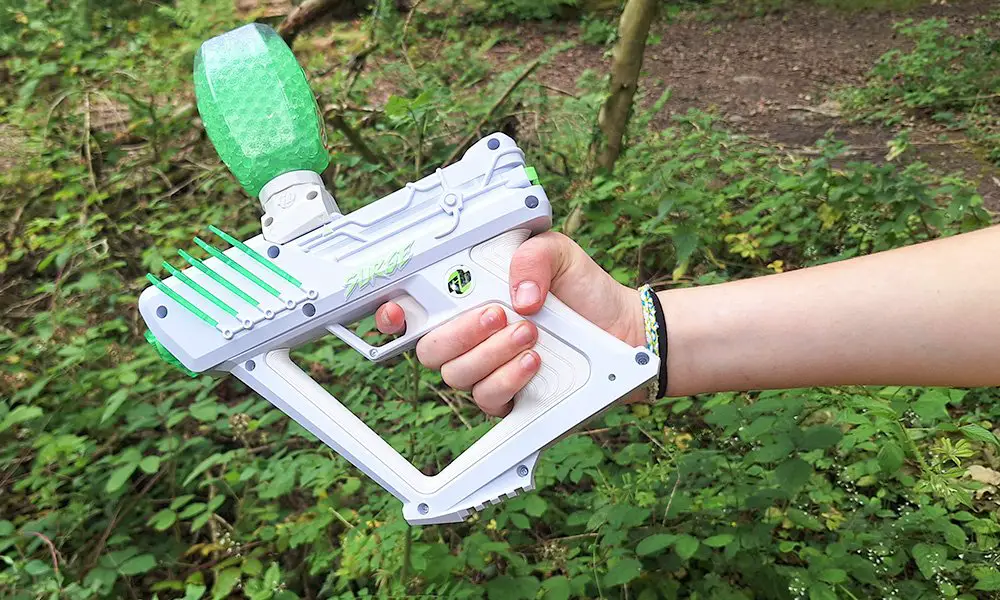 We wholeheartedly recommend families check out the Gel Blaster SURGE as a fabulous outdoor toy for enjoying the summer with older children. Its power, versatility, adjustable velocity, and eco-friendly Gellets make it a crowd-pleaser that guarantees hours of safe and exciting gameplay. Say goodbye to messy battles and hello to endless outdoor fun with the Gel Blaster SURGE!