We earn a commission for products purchased through some links in this article. This does not affect the products our editors choose to review or our opinions, nor does it carry any additional costs to our readers.
Photo Creator Instant Camera Review: Fun and Creative Camera for Kids
Read our in-depth review of the Photo Creator Instant Camera from Canal Toys. Discover its features, accessories, and our honest thoughts about its performance. Perfect for kids who want to explore photography and have fun on the go!
Recently, we were gifted this camera so we could put it to the test and share our honest thoughts with our readers. We'll help you discover the camera's features, accessories, and overall performance of the Photo Creator Instant Camera. Designed for young creators to help them unleash hours of fun and creativity.
What's in the Box
The Photo Creator Instant Camera comes with a range of accessories to enhance the photography experience. Inside the box, you'll find:
The Instant camera
4GB micro-SD card
4 rolls of paper
4 marker pens
Wrist strap
USB charger cable
Sticker sheet
User Manual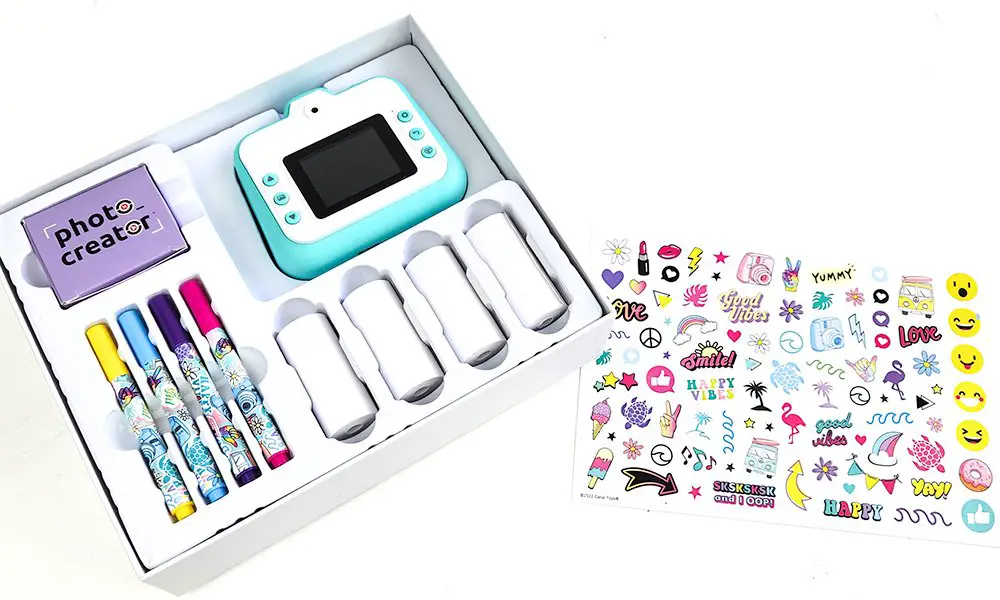 With the included 4GB micro-SD card, you have plenty of storage space to save your photos and videos. The four rolls of paper mean that kids can start printing instantly. Additionally, the marker pens and stickers allow for personalized and creative touches to your prints.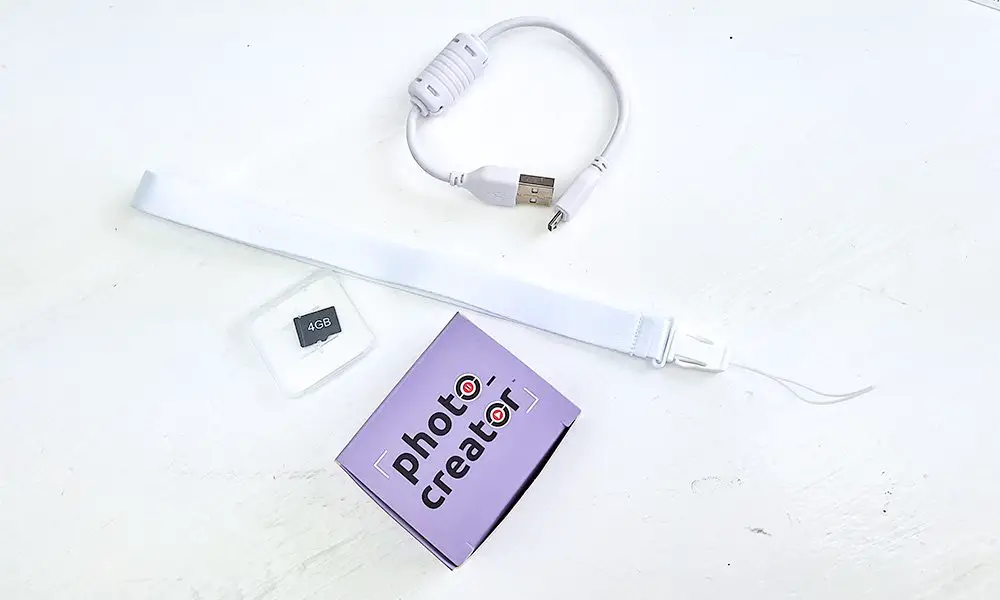 Features and Functionality
The Photo Creator Instant Camera is packed with exciting features that make it a joy to use, such as: –
High-quality Photos and Videos: With a 12-megapixel digital camera, the Photo Creator Instant Camera your little one will be able to capture sharp images. It also doubles as a digital video camera, allowing you to record and save videos alongside your photos.
Built-in Thermal Printer: Say goodbye to the hassle of ink or film. The Photo Creator Instant Camera comes with a built-in thermal printer that allows you to print your photos instantly. It's quick, easy, and eliminates the need for additional purchases, which we love!.
Fun Filters and Effects: With 20+ built-in photo filters and effects kids' creativity can be enhanced by being able to add a touch of magic to your pictures and make them stand out from their friends photos.
Shutter Timer and Selfie Lens: The shutter timer feature is a perfect add-on if you're trying to capture group selfies or set up shots with friends, counting down before the photo takes. The selfie lens makes taking self-portraits a breeze, ensuring that everyone can be part of the photo fun.
Customisation Options: Make your prints unique by using the included marker pens and stickers. Personalise your photos and add your own artistic flair.
Rechargeable Battery: The built-in rechargeable battery ensures that you can enjoy hours of uninterrupted fun on the go. No need to worry about running out of power while capturing precious memories.
Ideal Gift for Children
If families are searching for the perfect gift for a creative child aged 8 and above, then this Photo Creator Instant Camera, we think is worth checking out. With its user-friendly design, fun features, and compact size, it's an ideal gift that will keep children entertained and engaged for hours.
Parents we think will appreciate the built-in rechargeable battery, which eliminates the need for constant battery replacements. The camera's affordability and the cost-effectiveness of the paper rolls make it an excellent alternative to giving young children mobile devices for photography purposes.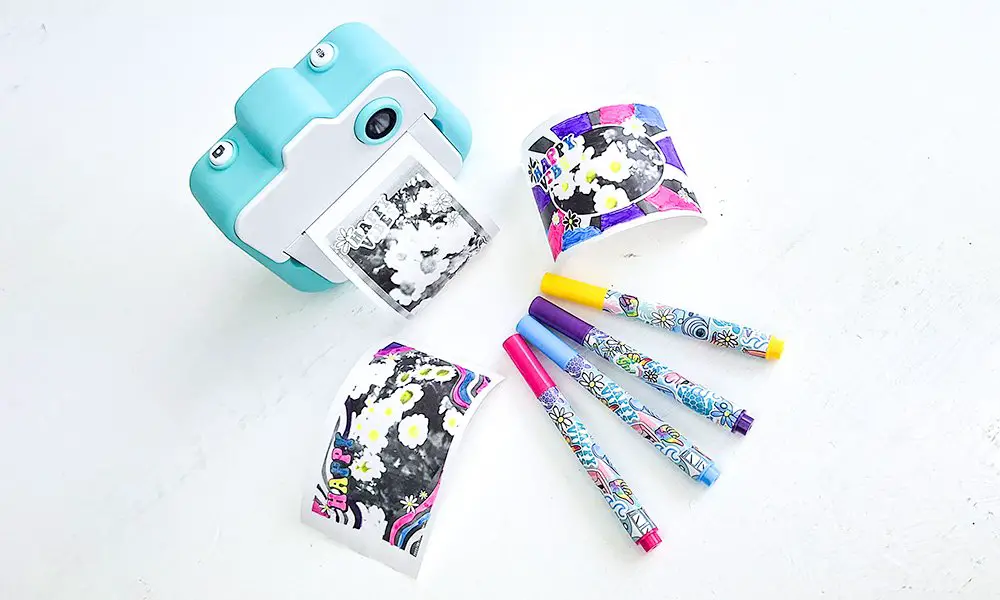 Where to Buy
The Photo Creator Instant Camera from Canal Toys is available for purchase online. You can find it on popular platforms such as Amazon, Claires, and The Entertainer Toy Store for £69.99 although we'd suggest checking their websites directly for current pricing and availability.
Our Honest Thoughts
After thoroughly testing the Photo Creator Instant Camera, we can confidently say that it has been a hit with our family. The kids have had a blast capturing photos and getting creative with the customisation options.
They found the camera simple to operate, even the younger ones and we thought it was a fab way for them to dive into the world of photography and the intuitive interface and clearly labelled buttons make it a user-friendly device for all ages.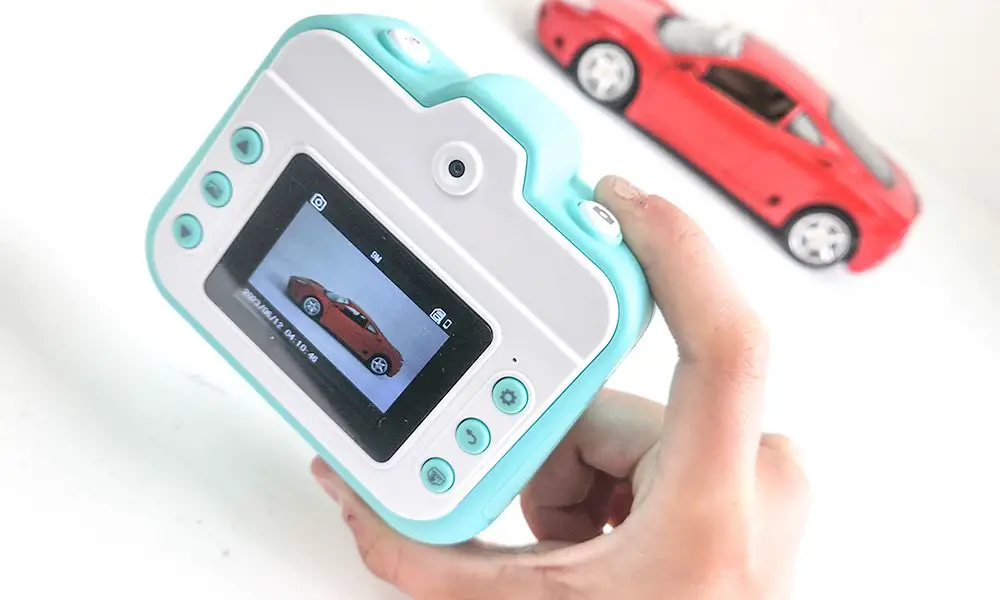 The inclusion of filters and effects has been a big hit. The kids loved experimenting with different styles and transforming their ordinary photos into unique and exciting creations. The marker pens and stickers provided an extra layer of personalisation, sparking their imaginations and embracing all their different artistic abilities.
As parents, we love the cost-effectiveness of the Photo Creator Instant Camera. Unlike traditional instant cameras that require expensive film cartridges, this camera uses affordable paper rolls. It's a relief knowing that we won't be constantly replenishing costly supplies.
The compact size and lightweight design makes this camera highly portable, with the included wrist strap adding to the ease of carrying it around, allowing the kids to capture their favourite moments wherever they go. Additionally, the camera feels sturdy and durable, able to withstand the occasional bumps and drops that come with enthusiastic young photographers.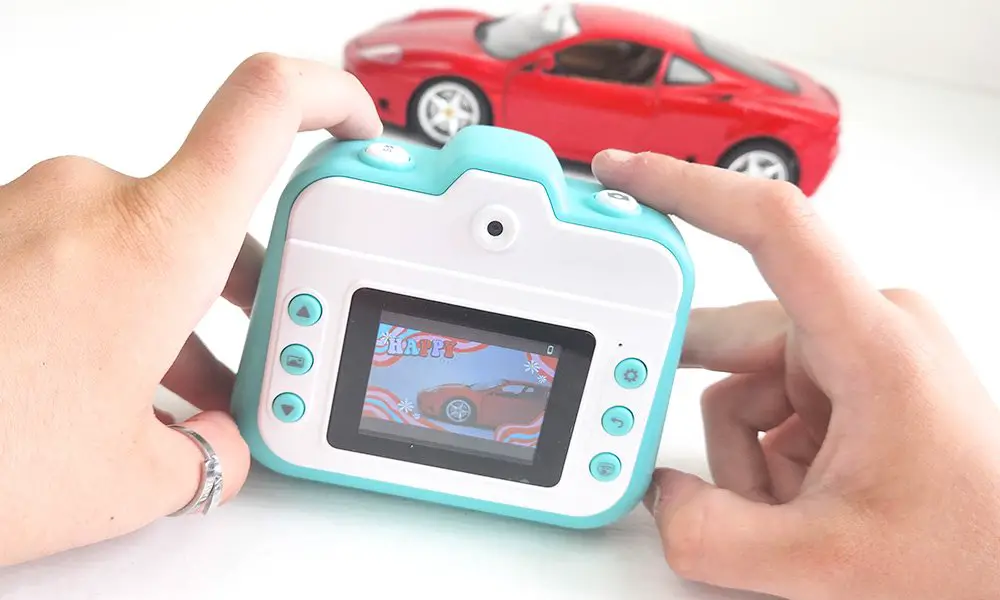 It's fair to say this Photo Creator Instant Camera from Canal Toys has exceeded our expectations. Its combination of features, customisation options, and affordability make it an excellent choice for young creators. Whether you're looking to ignite a passion for photography or simply want to capture special moments with friends and family, this camera delivers endless hours of fun and creativity and we think it will really come into its own over the school holidays or at all the family get togethers over the festive season.