We earn a commission for products purchased through some links in this article. This does not affect the products our editors choose to review or our opinions, nor does it carry any additional costs to our readers.
Spooktacular Fun with Plus-Plus Halloween Tube
Get ready to elevate your Halloween celebrations with the Plus-Plus Halloween Creative Building Blocks Tube! This isn't just another toy; it's an award-winning Danish innovation that's making waves across the UK. Picture this: 100 pieces of creative genius ready to morph into pumpkins, bats, and anything your imagination can conjure. Say farewell to those mundane October afternoons and embrace boundless, imaginative, screen-free family fun with this must-have Plus-Plus Construction Toy!
Meet Plus-Plus: The Toy That's More Than Just Blocks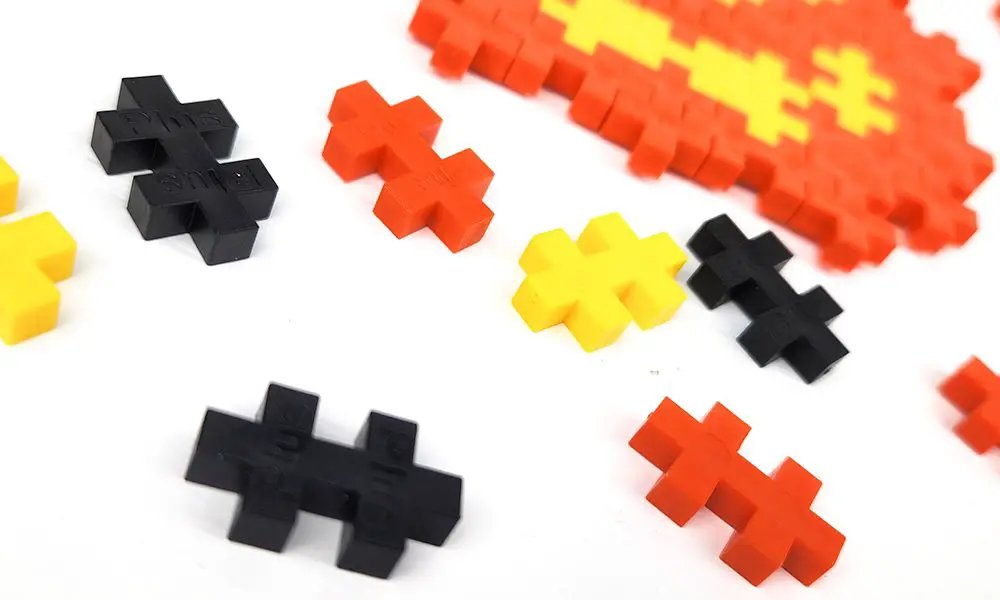 Step aside, old-school building blocks—there's a new champ in town! First dreamt up in the '80s in Denmark, Plus-Plus is the one-shape toy that's taken the world by storm. Unlike any other building toy, it features a unique 6-sided design, allowing for endless creativity. You can assemble puzzles, 2D mosaics, and 3D wonders, all from this single, brilliantly simple shape. And here's the kicker: it's made of high-quality, washable, and eco-friendly materials. So it's not just fun; it's also responsible fun!
The Ultimate Halloween Experience with Plus-Plus Tube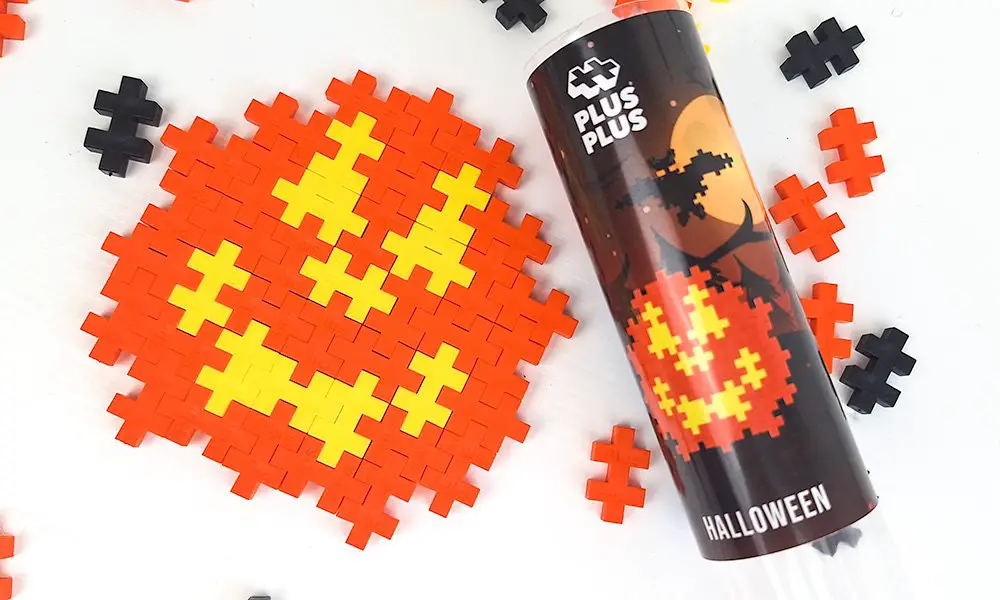 What's Halloween without a touch of spooky creativity? When you get your hands on this Plus-Plus Halloween Tube, you're not just buying a toy. You're buying an experience! It's jam-packed with 100 vibrant pieces in classic Halloween colours, perfect for kids aged 5-12. And the best part? The set comes with easy-to-follow instructions for building your very own bats and pumpkins!
Unbox, Build, and Imagine The Plus-Plus Way!
We think the true beauty of Plus-Plus lies in its adaptability. Thanks to its unique one-shape design, each piece interlocks with ease, offering a world of construction possibilities. Some sets even include inspiring building guides to jump-start your creative journey. Whether you're a fan of guided play or prefer the freedom of open-play sets like the neon and basic tubes, there's a Plus-Plus set that fits your style.
Why We're Crazy About Plus-Plus—and Why You'll Be, Too!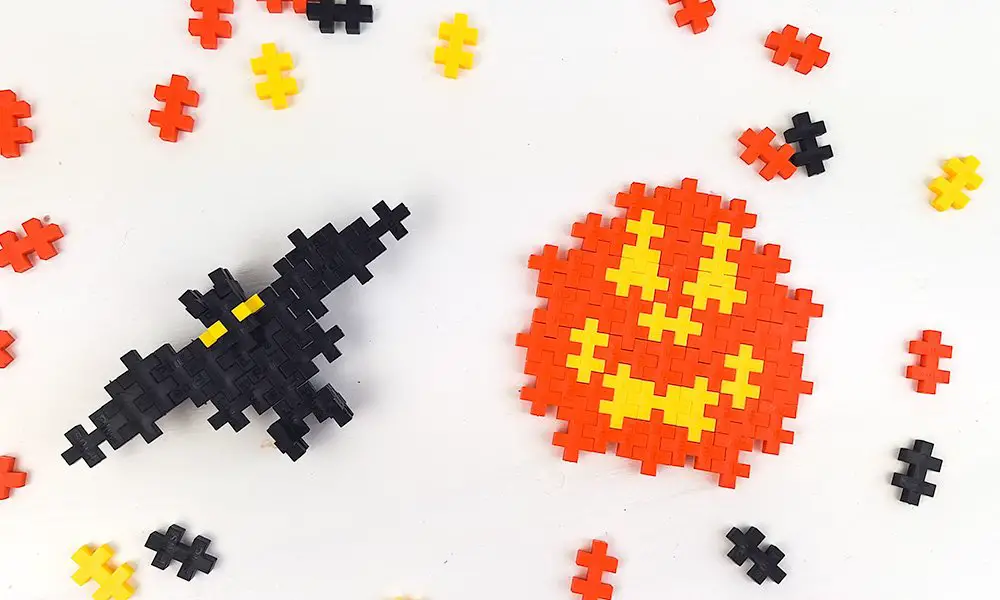 We've got to say we've become super fans of Plus Plus after watching all the kids play for hours with the different tubes. And we're sure other parents will agree with us when we praise just how simple to clean, as you just chuck 'em in a mesh bag, toss them in the washer or dishwasher, and you're good to go! But what really won us over is Plus-Plus's commitment to sustainability. Everything from the packaging to the toy itself is 100% recyclable, and the company runs on 100% green energy.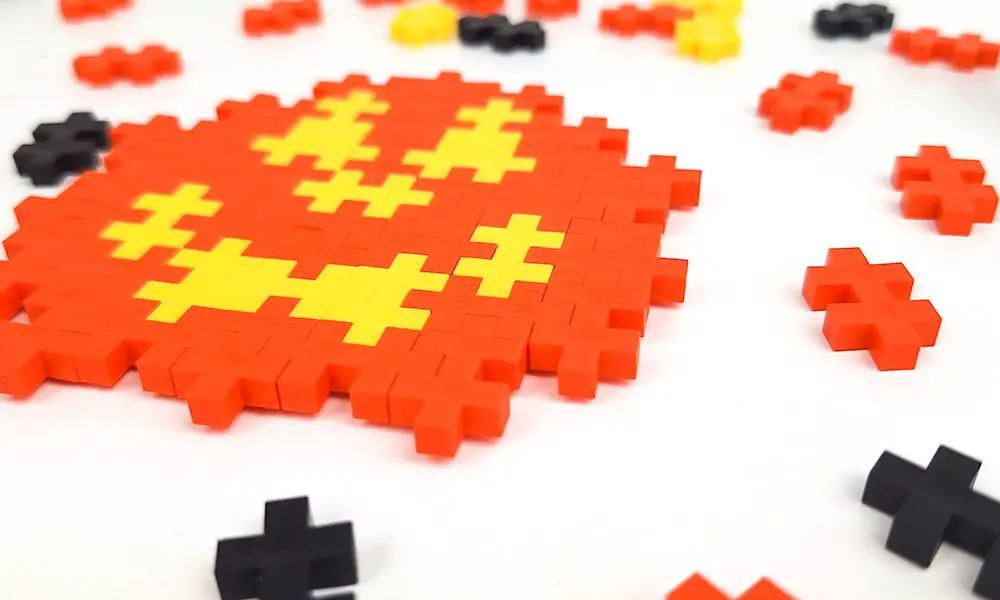 So, we'd absolutely recommend families check this Halloween tube about. It's the ideal blend of fun, learning, and responsible play—all for just £6.99 from Amazon. For a deeper dive on other tubes they do, check out our detailed review of Plus-Plus One Shape Toys.
Get More Spooky Inspo
And that's not all! If you're on the hunt for more family-friendly Halloween activities, look no further than our Family Life at Halloween page. From local pumpkin patches to kid-approved recipes, we've got your October half-term sorted!