We earn a commission for products purchased through some links in this article. This does not affect the products our editors choose to review or our opinions, nor does it carry any additional costs to our readers.
REVIEW: Airbrush Plush Surprise Mini
Now in mini mystery blind packs are these fluffy, cute Airbrush Plush Surprise's, that kids can design, spray, wash and repeat. Check out our review to see if your child would like to add one of these adorable toys to their collection.
We are huge fans of Airbrush Plushies and all the kids were excited when we got sent one of the mini airbrush plush surprise cans, in return for us sharing our honest thoughts with our readers and if we think it is worth adding to your family's toy collection.
What's Inside the Box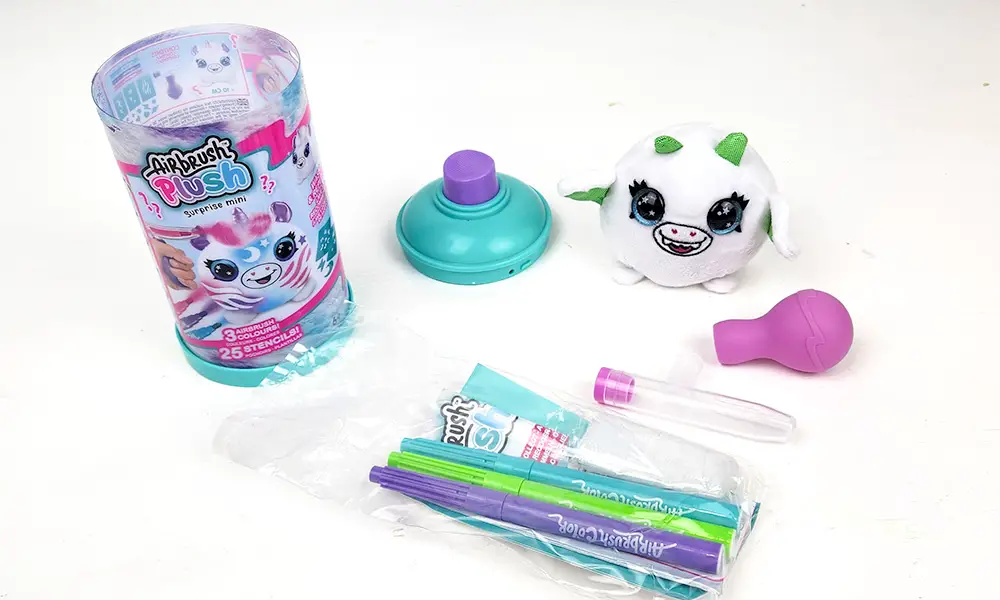 Inside the Airbrush Plush Surprise Mini Container, you will find:
1 Plush character
1 Spray tool
3 Markers
1 Pair of gloves
25 Stencils
Instruction sheet
Design, Spray, Wash and Repeat
In a blind mystery pack style, each graffiti style container comes with a cute surprise plush inside. There's 12 different plushies to collect which are a Poodle, Dragon, Unicorn, Husky, Puffer, Koala, Shark, Birdie, Bear, Kitty, Seal and Monkey.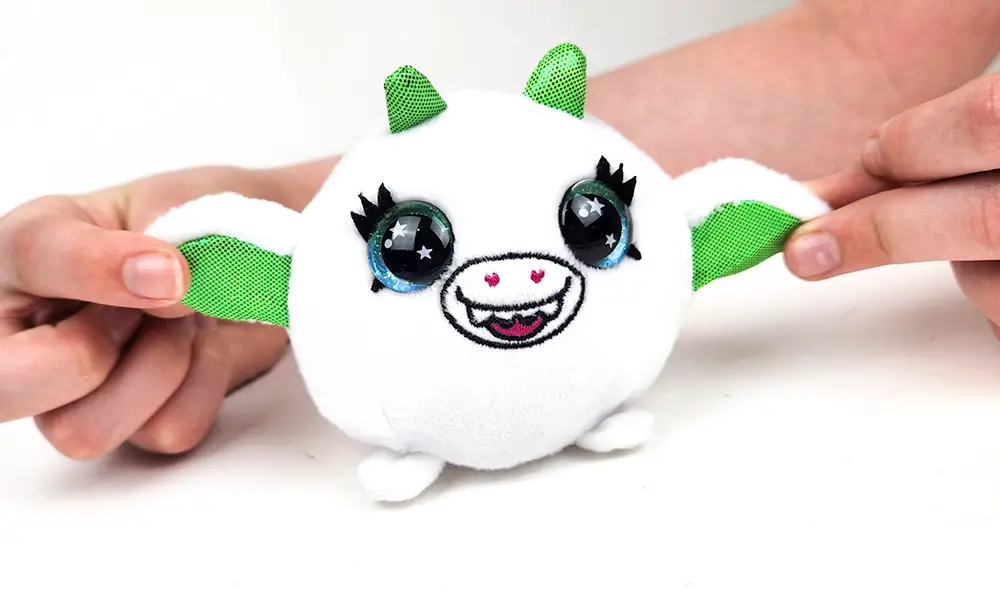 Perfect for kids who love customising their toys, this fluffy plushie comes with a neat airbrush spray tool, colourful markers and 25 stick-on stencils.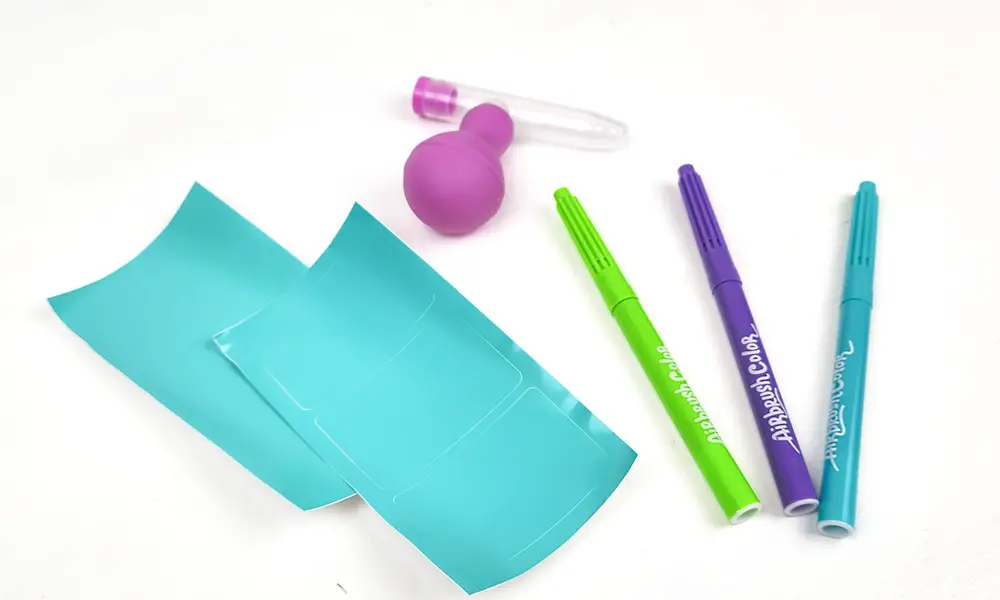 Once open kids can use a fun airbrush tool and chalk pens to decorate them in their own style and with the stencils being able to stick onto the plushie it does make it easier for kids to use, helping them paint different patterns.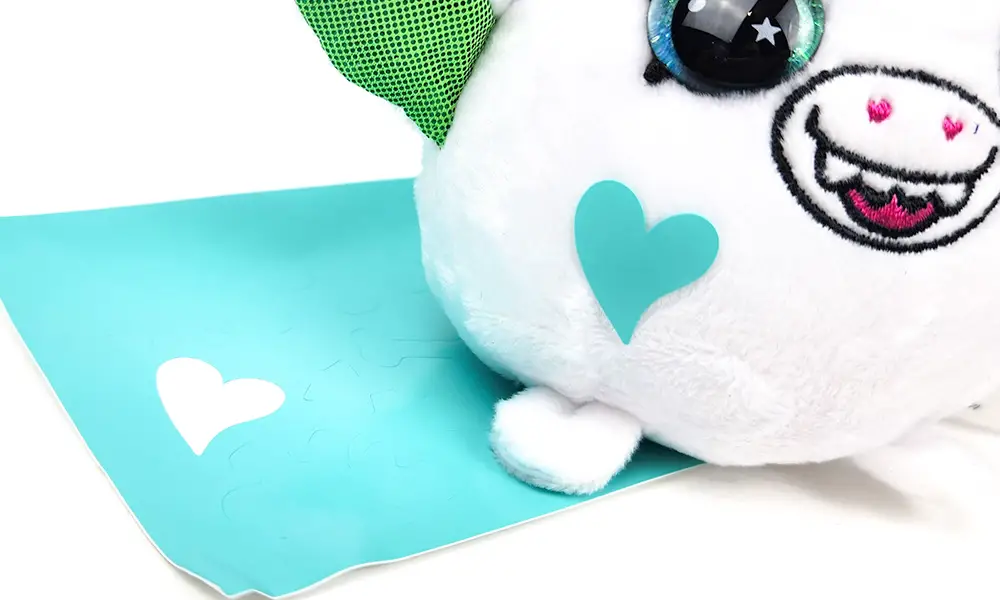 Kids can get as creative as they want with their plushie, making different designs free style as well as by using the stencil. Then when ready you wash-off the designs with water and start again.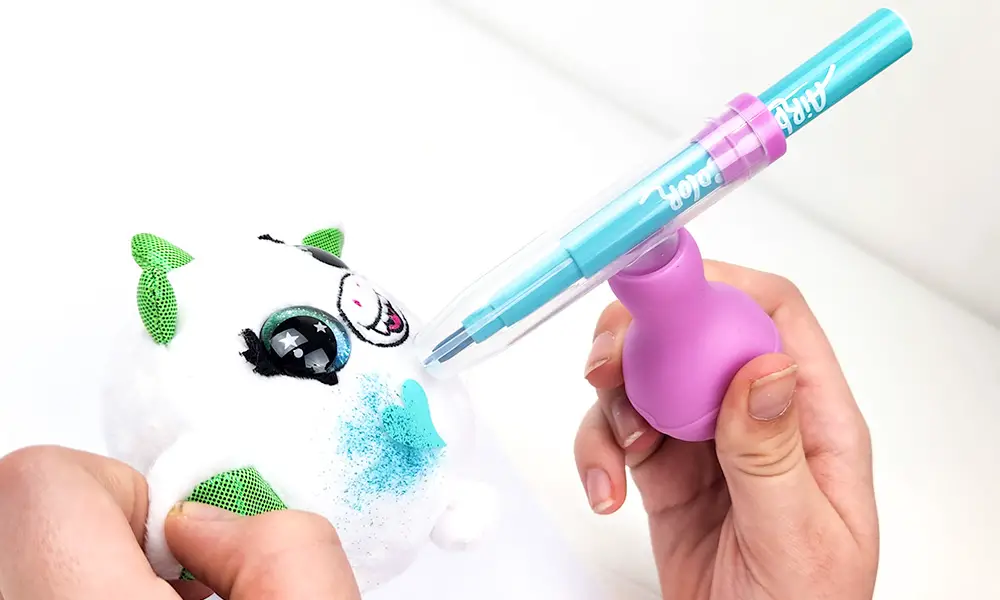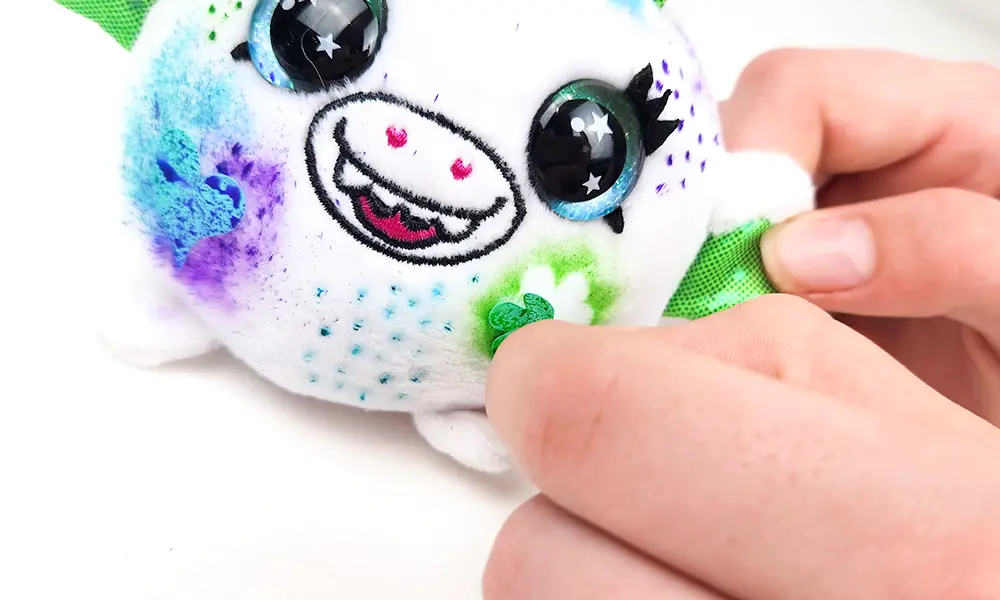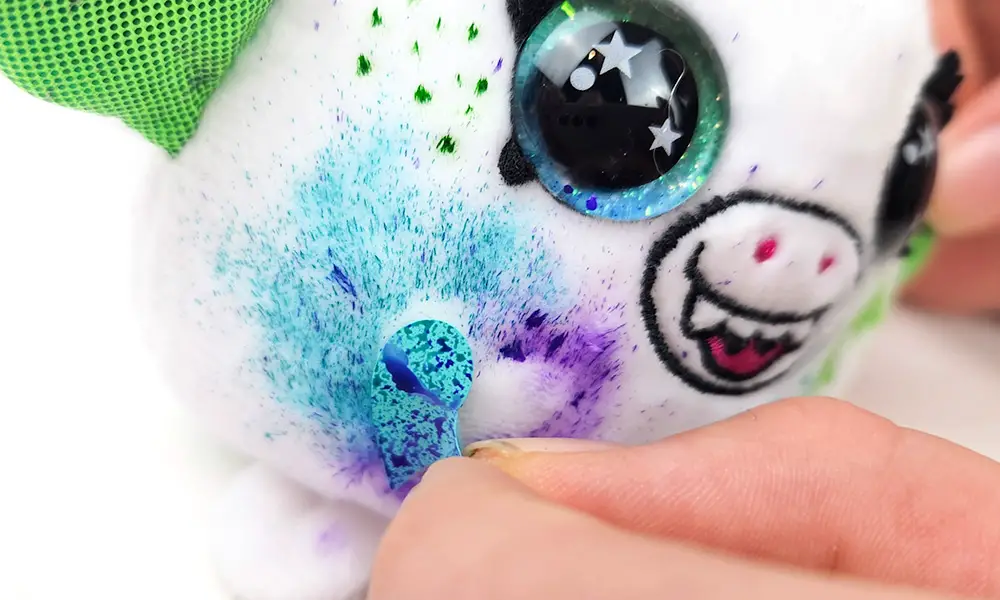 Where to Buy Your Own Airbrush Plush Surprise Mini
Own Airbrush Plush Surprise Mini's are aimed at kids 6 years and over and can found instore at the likes of Claires and Smyths or online at Amazon with prices and RRP of £9.99
Would we Recommend Airbrush Plush Surprise Mini to Your Family?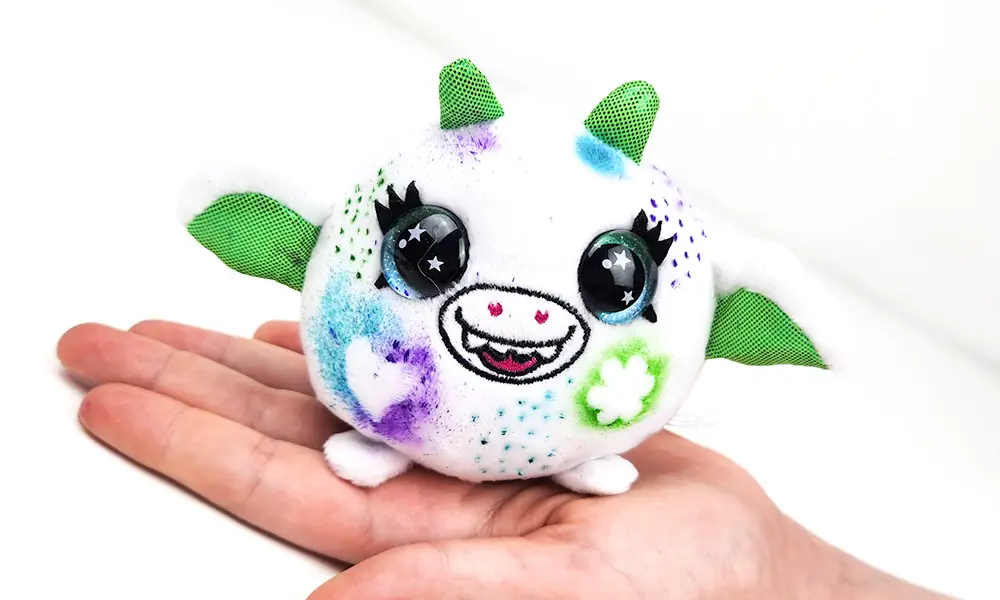 Everyone loved the quirky vibe of the graffiti can container that you get the plushie in and the excitement when opening to see with one you get. We found the dragon plushie in our can and she is super cute.
As parents we feel you definitely get good value for money as it's a toy that the kids played with for hours and with the ability to of washing and starting your artwork again it's a total winner for the price it is.
The kids loved the variety of stencils which was a good starting point for them before they got really creative with their ideas and designs. You'll find this plushie ideally sized for taking on your travels and you can even get additional markers and stencils if you wish to add to it. All the kids thoroughly enjoyed the fluffy creative playtime with this cutie and we would totally these mystery Airbrush Plush Surprise Mini's for families to check out.
Don't Forget to Like and Follow our Facebook or Pinterest Page, for daily posts full things such as fun ideas, competitions and local family info